"Let us not be weary in well doing: for in due season we shall reap,
if we faint not." Gal. 6:9
"Whatsoever ye do, do it heartily, as to the Lord, and not unto men."
Col. 3:23
One inevitably comes to the place, in their walk with and ministry unto the Lord, where they are faced with the temptation to cease doing the good work to which he or she has been called. Perhaps the road has become long, tedious and difficult. Perhaps the enemy has attacked, discouraged or frustrated your every effort. Perhaps, "there ariseth in [your] soul many fears, and doubts, and discouraging apprehensions." (1)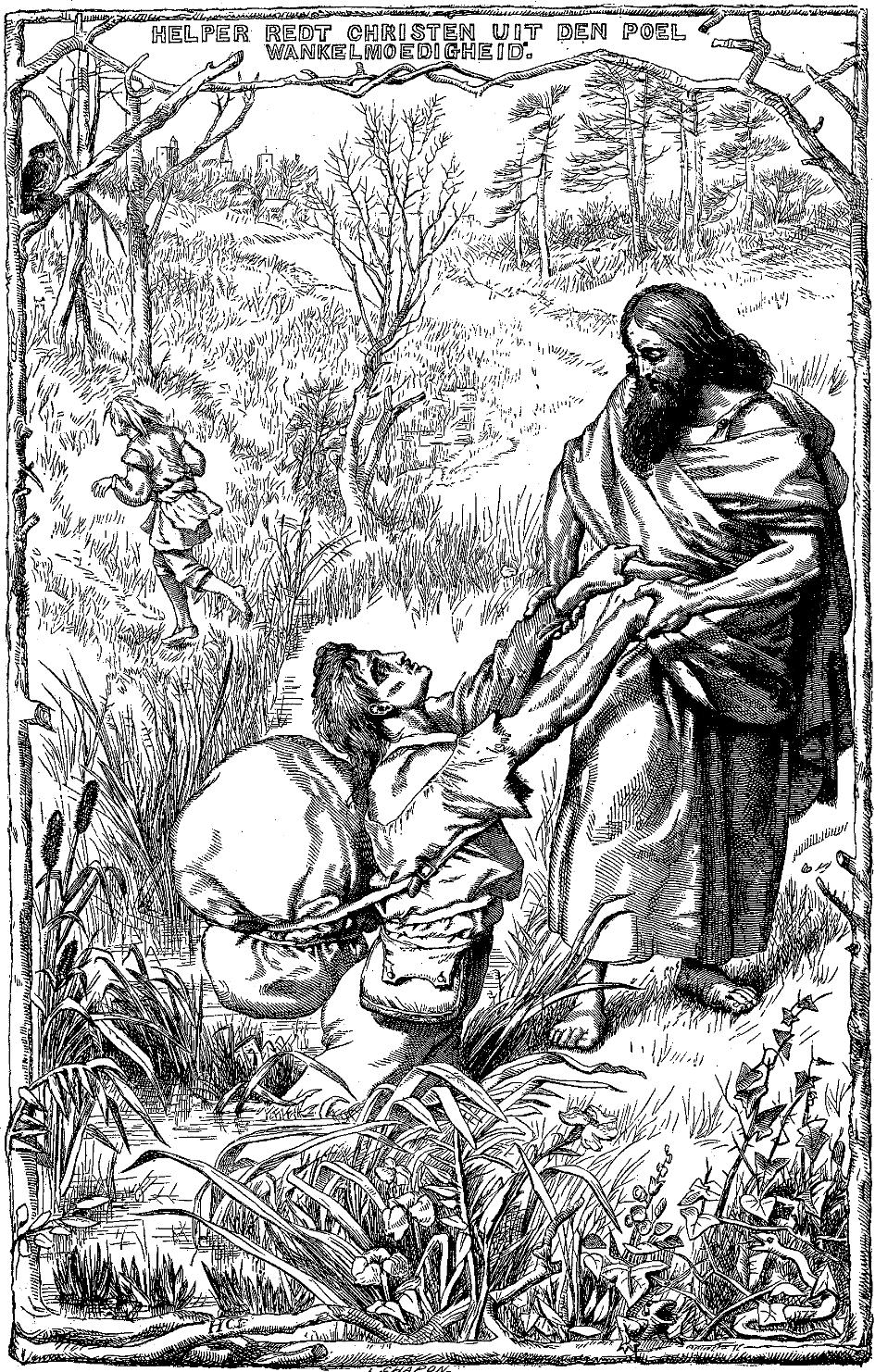 When we enter into such a season of drought, oh, how difficult it seems to keep the weary eyes set on the prize, and the flesh, which is so weak, no longer desires to run the race with endurance. The zeal we first had at the journey's start has now been replaced with disillusionment. Perhaps you've come to a place where the eyes of man are no longer watching.  No applause can be heard, and though you trudge on, no one, it seems, notices the work.  What can instead be heard are cries of derision and discouragement. Indeed, some of the loudest may come from within. Whatever form of servitude our ministry takes, be it caring for the lowly, raising children, tending to a sick or elderly family member, reaching out to the lost, or faithfully serving the body of Christ–what do we do when no one cheers us on, and the work becomes ever so wearying and mundane? Will we continue to be about the Lord's business even then?  When little or no progress is evident? When no one praises or pats on the back?  When no one watches except HE? It is in this place that doubt sets in, and one begins to ask "why am I doing this work?" And, "Lord, why have you burdened me to walk (seemingly alone) to do this unnoticed, never finished work?" What is the use, we wonder, and what impact am I really making? Truly, for most saints, it is the simplest and the seemingly least spiritual forms of servitude which demand our greatest attention, time and energies. Here in this "slough of despond," with shrinking faith and wearied hearts, ever so slowly, our gaze lowers from that high and lofty hill "from whence cometh our help," (Ps.121:1) to our own pitiable selves and our discouraging circumstances. It is in such valleys of testing where the Lord, our Helper, reveals unto us the motives of our hearts. "Do ye this work unto men?" He asks, "or unto Me?" And it is in this place that same One who "began the good work" in us reminds us that He, the Great Helper, is "faithful to complete it" (Phil. 1:6), and that we shall indeed reap in "due season, if we faint not" (Gal. 6:9). Holding fast to His outstretched arms of aid, and confessing our sins once again as He sets us firmly upon level ground, we find our strength renewed and our hope lifted.  Here, by grace, we can pray, as one servant of God did, "Make me THY fuel, Flame of God!"(2)  Burn in me; use me up; expend me for Thy service and Thy glory!  Lead me on, my King! Oh, saints! What a purified and powerful ministry we would indeed have, if we allowed Him to burn away all other motives–the flesh which would seek its own comfort and ease (though this was never the way of the cross); those perverse and fleshly pursuits aimed at gaining the fading approval of man; and the ever-present temptation to make ourselves at home in this strange land that is not our home.  Imagine it!  If we sought only Him, ran only towards Him, listened for no other cheering voice but His, feared no other opinion and Word, but His alone. Knowing the day will come when each man's work shall be declared, "because it shall be revealed by fire; and the fires shall try every man's work of what sort it is" (1 Cor. 3:13), may we be those who are found having done our work "heartily unto Him," for "we are not trying to please men but God, who tests our hearts" (1 Thes. 2:4).  This, alone, is the work which shall shine brightly, while all else is consumed by flame of His holy fire. Beloved, confess thy weaknesses, and commit again to make Him the reason you run, work and fight.  Make Him the prize for which you press on, not for the ease of the flesh, or the temporal, fleeting rewards of this earth and the men that inhabit it. Imagine now, the eyes of the Creator of the Universe, "rejoicing over you" (Zeph 3:17), His great pleasure.  He sees each tear, each sacrifice, and each unnoticed act of service done unto Him.  His grace is sufficient, His joy your strength (2 Cor. 12:9, Neh 8:10).  And from His heavenly throne, He delights over you, His beloved child! Come, fellow pilgrim, "let us not be weary in well-doing: for in due season, we shall reap, if we faint not!"
~~~~~
Oh Lord, forgive us for seeking the approval of man rather than the glory of Your name.  You who are the "glory and the lifter" of our heads, turn our eyes toward You once more, our exulted King.  "Turn us unto Thee, O Lord, and we shall be turned!" (Lam. 5:21) "Give us this day, our daily bread"–a fresh supply of grace to meet our every need.  Teach us to seek no other reward but You and Your pleasure, for You are enough–You are more than enough!
Ancient Celtic Hymn
Be thou my vision, O Lord of my heart, be all else but naught to me, save that thou art; be thou my best thought in the day and the night, both waking and sleeping, thy presence my light.Be thou my wisdom, be thou my true word, be thou ever with me, and I with thee Lord; be thou my great Father, and I thy true son; be thou in me dwelling, and I with thee one. Be thou my breastplate, my sword for the fight; be thou my whole armor, be thou my true might; be thou my soul's shelter, be thou my strong tower: O raise thou me heavenward, great Power of my power. Riches I heed not, nor man's empty praise: be thou mine inheritance now and always; be thou and thou only the first in my heart; O Sovereign of heaven, my treasure thou art.
Footnotes:
1). John Bunyan, (1678) Pilgrim's Progress
2). Amy Carmichael, (1867-1951) Missionary to India